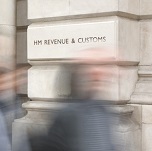 Two court cases at opposite ends of the country have resulted in jail terms for VAT fraud. On 16 May a Surrey man was jailed for 12 months for attempting to pocket nearly £47,000 in fraudulent VAT repayments.
John Patrick Cahill was investigated by HMRC following suspicions about the accuracy of VAT refund claims he submitted between January 2011 and January 2012. These claims were monitored as part of a London fraudulent repayment tax taskforce launched in 2011.
Taskforce enquiries revealed that his Mayfair business address was simply a mail-drop service. Investigations showed that although Cahill claimed to trade as an energy efficiency inspector his company made no sales for the period.