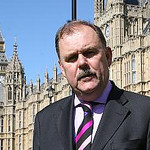 The Legal Aid, Sentencing and Punishment of Offenders Act (LASPO), has come in for more savage criticism: this time for the effect it will have on family justice. Plaid Cymru MP and barrister Elfyn Llwyd (pictured) is quoted as saying it will "...change the whole landscape of family law".
He was speaking from the chair of a seminar on The Future of Family Justice – a Westminster Policy Forum debate attended by MPs, judges and expert practitioners.
Mr Llwyd said: "The changes are likely to be detrimental to families, detrimental to access to justice and probably contrary to article 6 rights and others which come into play when a fair trial of issues is not afforded."