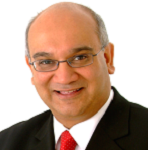 The House of Commons Home Affairs Committee has called on the Government to set up a "robust licensing and registration system" of private investigators.
The report of an inquiry into private investigators by the committee says that private investigators and their companies should be governed by a new Code of Conduct. Under the system a criminal record for breach of section 55 should disqualify individual from operating as private investigators. It concludes that it is getting easier for anyone to advertise themselves as a private investigator and while the industry remains unregulated a number of serious risks remain.
While recognising the honest contribution made by most private investigators, the report highlights the involvement of some private investigators in an illegal market in personal data and calls again on the Government to strength the penalties for data offences.
The committee chair, Rt Hon Keith Vaz MP, (pictured) said: "Recent high profile events, such as the phone hacking scandal, have thrown light on the sometimes shady world of private investigators. We have found that rogue private investigators are the brokers in a black market in information. They illegally snoop on our data, cash in on our private lives and only get away with a paltry fine.