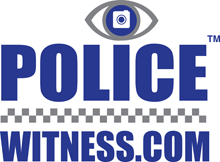 Members of the public are taking matters into their own hands as ex police chief provokes human rights campaigners. Liberty's view is that the large-scale expansion of cameras watching the public in recent years poses a threat to our way of life...
Now imagine.... thousands - if not tens of thousands - of mobile traffic cameras on our roads.
Not fitted to high visibility police vehicles, but installed in private cars, rusty old vans, lorries making deliveries, and even public buses, coaches and taxis.