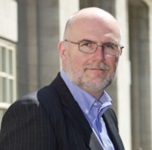 The BMA has warned that refreshing the NHS mandate with new policy initiatives every year could make it unachievable. The association said it supports the principles behind the recent update, which include improvements for older people's care and mental health but is concerned about the "ever-changing goalposts".
Created as part of the Health and Social Care Act 2012, the mandate sets out the government's ambitions for the NHS and the funding available for the work, and must be refreshed annually. The updated mandate for 2014/15 includes a plan to develop care for vulnerable older people and those with complex needs.
BMA council chair Mark Porter (pictured) said the NHS mandate provided an "encouraging vision", but success would depend upon having fewer and more strategic objectives and how that was implemented.