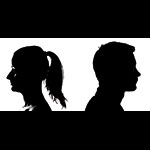 Derek Williamson, of Goddards Accountants, discusses how forensic accounting can be used to find 'hidden' assets when dealing with cases of divorce.

In divorce proceedings it is often the case that one party claims that the other has hidden assets and has failed to declare them on the Form E financial statement. It is in such cases that the expertise of the forensic accountant comes into play.

Forensic accounting is the specialist practice area used to investigate details of financial issues, which can then be used in negotiations or in court. In family cases that regularly involves valuing business assets and calculating capital gains liabilities or how much income a business generates so that the figures can be used in financial settlements.

In addition, forensic accounting is used to find 'hidden' assets.