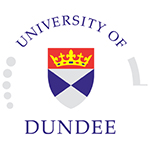 The University of Dundee has been granted a £10m award by the Leverhulme Trust to establish a Research Centre for Forensic Science, aimed at shaping the future of the subject and ensuring it remains a vital component of the criminal justice system.

Dundee is one of four UK universities – alongside Cambridge, Liverpool and Sheffield – to win the new Leverhulme Research Centre awards. Each centre will be funded for up to £10 million over 10 years, to support fundamental cross-disciplinary research.

The award to Dundee builds on the university's international reputation as a centre of excellence in forensic science. The new centre will be led by Professor Sue Black, director of the university's Centre for Anatomy and Human Identification.