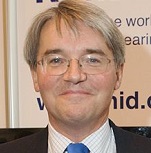 On 27 November the Court of Appeal dismissed an appeal by Andrew Mitchell, the former Conservative Chief Whip at the centre of the so-called 'Plebgate' affair, against a decision to limit his recoverable legal expenses in a libel action against The Sun. The limitation was applied by the High Court after Mr Mitchell's legal team failed to submit their budget in the required time limit – the first time the Jackson reforms of litigation costs has been applied.
According to the Association of Costs Lawyers, in a single judgment the Court of Appeal has sent a clear message that the new costs rules will be firmly enforced – and that any relief from sanctions for non-compliance will be judged narrowly.
According to an article in its online journal, Mr Mitchell's appeal in seeking relief from sanctions was also a key test of the judiciary's approach to the management of litigation – and for costs lawyers, the need for clients to strictly adhere to court rules on costs budgeting.