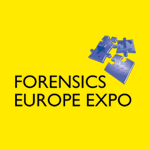 The debut edition of Forensics Europe Expo takes place 24-25 April 2013 at London's Olympia venue. But what's the thinking behind the show's launch, and what can visitors expect to gain from attending? Event director Phillip Hunter provides the details.
What prompted the launch of Forensics Europe Expo?
The landscape for the forensics industry has changed considerably in recent times. Up until March 2012, the vast majority of forensic testing in the UK was done by the government's Forensic Science Service.