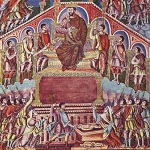 Restrictions on the use of experts in family courts came into force on 31 January. It is claimed the new measures will enable child care cases are dealt with more quickly and effectively, so children and families are spared unnecessary delays and – significantly – the cost to taxpayers is reduced.
Family courts are now required to restrict expert evidence to that which is "only necessary to resolve the case" and to approve the questions that are to be put to the expert "to ensure they are focused on the determinative issues for the court".
Courts will also have to take account of specified factors before agreeing to expert witnesses reports. In care cases, those factors include the impact on the welfare of the child, the impact on the timetable for proceedings and whether the evidence which is needed is available from another source such as the local authority.