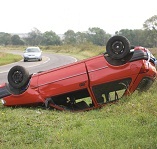 The great majority of personal injury firms are planning to cut staff numbers in the near future unless the government pulls back from plans to reform civil litigation, according to a report in the Law Society Gazette.
It quoted a survey carried out by the Association of Personal Injury Lawyers (APIL) which found that 118 of the 155 firms taking part were planning to cut their workforce this year.
According to The Gazette: "The survey formed part of APIL's full response to government plans to cut fixed fees for low-value personal injury work. The new recoverable costs for RTA claims valued under £10,000 would reduce from £1,200 to £500, whilst there are also fixed fees for claims up £25,000 and employer and public liability claims, which would be dealt with by an electronic portal for the first time."