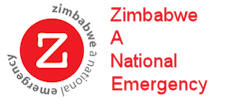 ZANE – Zimbabwe A National Emergency is a UK registered charity working to help the most destitute, vulnerable and impoverished people in Zimbabwe. The lack of media reporting could lead one to think that the emergency in Zimbabwe is over. Sadly, this is far from the case. Zimbabwean society continues to implode with malnutrition, untreated illness, escalating unemployment and fractured families.
Zimbabwe's average per capita income in 2013 was less than £400 and 90% of the population is unemployed, making it the second poorest country in the world. Much of the population is surviving on under 35 pence a day. For a nation that was, just twenty years ago, the 'bread basket of Africa', this is a shocking statistic.
ZANE is the largest supplier of financial aid to elderly people in Zimbabwe, supporting over 2,600 impoverished pensioners. It also funds a club foot correction programme for children living in the high density areas in extreme poverty.