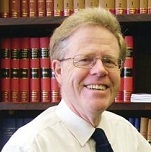 On 13 February the Ministry of Justice laid down in Parliament a statutory instrument which sets out the Civil Procedure (Amendment) Rules – often referred to as the Jackson reforms – spelling out in detail the future direction of civil justice when they come into force on 1 April.
Most of the content is what was expected. Reviewing the new rules, John Hyde wrote in the Law Society Gazette: "There are few surprises in the amended rules, and as expected changes to conditional fee agreements do not apply to insolvency-related proceedings, publication and privacy proceedings or a mesothelioma claim.
"All parties except litigants in person must file and exchange budgets by a specific date and courts can control parties' budgets if a costs management order has been made."