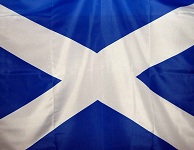 A paper outlining the process of Scotland's transition to an independent country, should next year's referendum go in favour of independence, has been published by its Deputy First Minister Nicola Sturgeon.
The paper, Scotland's Future: from the referendum to independence and a written constitution, outlines a timetable for transition, with 'independence day' scheduled for March 2016, immediately ahead of the May 2016 Scottish parliament election. That, said the government, is in line with international precedent: of the 30 countries around the world that have become independent since 1945 following a referendum, the average length of time between the referendum and independence has been around 15 months.
Its publication comes just days after the Electoral Commission called on both sides of the campaign to set out the process following the referendum.