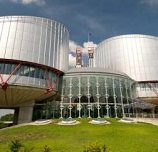 The Council of Europe has launched a public consultation on the longer-term future of Europe's human rights system, which is based on the European Convention on Human Rights and the European Court in Strasbourg.
Individuals and organisations are invited to send contributions on any aspect of the convention system, such as:
• Future challenges to the convention and the court
• The role of the court in helping to protect and interpret individual rights
• Possible reforms to help cut the backlog of cases at the court
• The procedure for implementing court judgments and the role of national authorities
• Payment of compensation to applicants
Initial contributions should be submitted via the Council of Europe website, at hub.coe.int, by noon Central European Time (11am GMT) on 27 January 2014. Selected contributors may be invited to take part in further discussions.
A group that will include national experts nominated by Council of Europe member governments will review the information gathered. A report will subsequently be submitted to the Council of Europe's Committee of Ministers by 15 April 2015.
This process is a direct result of the 2012 Brighton Conference on the future of the European Court of Human Rights.
The Brighton Declaration, issued as a result of the conference, stated that, for the longer-term future of the Convention system and the Court:
"It is…vital to secure the future effectiveness of the Convention system. To achieve this, a process is needed to anticipate the challenges ahead and develop a vision for the future of the Convention, so that future decisions are taken in a timely and coherent manner.
"As part of this process, it may be necessary to evaluate the fundamental role and nature of the Court. The longer-term vision must secure the viability of the Court's key role in the system for protecting and promoting human rights in Europe. The right of individual application remains a cornerstone of the Convention system. Future reforms must enhance the ability of the Convention system to address serious violations promptly and effectively."