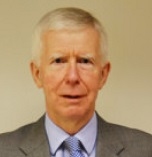 The Law Society of England and Wales has warned that the prosecution and sentencing of a Fijian NGO and its director could signal the "death of free speech" in the Pacific island state.
Rev Akuila Yabaki, director of the Citizens' Constitutional Forum on the island, was given a suspended three-month jail term and fined 20,000 Fijian dollars (about £7,000) for quoting a Law Society Charity report on the rule of law in Fiji.
The charge of contempt of court after the NGO produced a summary of the report in its newsletter, maintaining that there was no rule of law or freedom of expression in Fiji and that the independence of its judiciary could not be relied upon.
The report was written by Nigel Dodds (pictured), chair of the Law Society Charity, following a private research trip to Fiji in November 2011. Previous legal delegations, including an International Bar Association delegation, had been refused entry to the country.