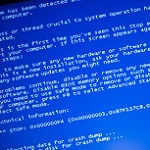 Universities have been invited to apply for grants to run two new dedicated Centres for Doctoral Training that will train postgraduates to maintain the UK's security in the face of growing cyber threats.
The centres will enhance the nation's academic capability across all aspects of the field and are part of the response to the Government's National Cyber Security Programme, which aims to create a stable, secure and open cyber environment in which the UK's interests and businesses can operate and be preserved.
The call for bids has been made by the Department for Business, Innovation and Skills, the Engineering and Physical Sciences Research Council (EPSRC), the Government's communications headquarters, GCHQ, and the Office of Cyber Security and Information Assurance (OCSIA).