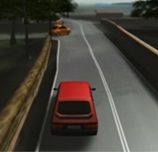 The use of animated evidence in court can confuse and bias a jury, according to new research carried out at Aberystwyth University.
Computer-generated evidence (CGE) is frequently used in courts as a technique with which to demonstrate complex sequences of events, or collate different pieces of evidence into a more coherent picture. Famously used in the trials of Amanda Knox and in presenting evidence against Oscar Pistorious, one of the advantages of CGE is that it allows a number of different viewpoints to be examined in a way which is often not possible with still images. However, research suggests that using CGE may confuse and bias juries, leading to dangerous errors in judgement.
The research by Professor Gareth Norris, a professor of criminology in the university's Department of Law and Criminology, will be presented at an event as part of the Economic and Social Research Council's (ESRC) annual Festival of Social Science in November.