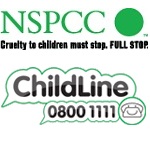 The NSPCC has urged people to talk to children about being 'net smart' and called for age appropriate lessons on internet safety to be held in all schools from primary age.
On 4 February the charity issued a warning that the latest research, coupled with calls to ChildLine and focus groups with young people, now show beyond doubt that one of the major child protection issues today is abuse via the internet and mobile phones.
ChildLine carried out 3,745 counselling sessions last year about the issue, with most callers aged between 12 and 15. A further 250 contacts were from children who actually said they were being 'groomed' online. And there was a sharp increase in contacts about exposure to online pornography, with 641 contacts representing a 70% increase for boys, with some callers as young as 11 years old.