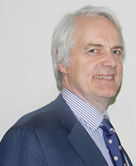 Sir Robert Francis QC has been seeking the views of health workers and associated agencies who have had experiences - both good and bad - of raising concerns in the NHS.
The consultation, which ran until 10 September, formed part of the review Freedom and Responsibility to Speak Up: An Independent Review into Creating an Open & Honest Reporting Culture in the NHS.
The review was set up as part of a package of measures announced in June to consider what further action is necessary to protect NHS workers who speak out in the public interest and help to create the kind of open culture that is needed to ensure safe care for patients.