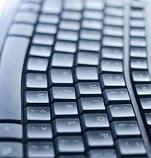 NHS England has announced it is postponing the extraction of data from the medical records of general practice patients until the autumn.
The decision follows talks between the BMA and NHS England over GPs' concerns that their patients were unaware of the implications of the care.data scheme, which was due to be implemented in April.
The BMA has welcomed the postponement. It has said it supports the use of anonymised data to improve healthcare services, but fears had been growing about the public awareness levels. Doctors' leaders said the decision to delay implementation would benefit patients and GPs by allowing NHS England more time to demonstrate the benefits of the scheme, including safeguards to protect anonymity and the right to opt out entirely.