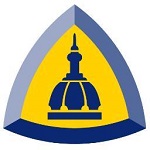 Researchers studying 25 years of medical malpractice claims in the US found that diagnostic errors accounted for the largest number of claims. Diagnostic errors also caused the most severe patient harm and attracted the highest compensation payments –amounted to $38.8bn between 1986 and 2010. The research was carried out by a team from the Johns Hopkins University School of Medicine in Baltimore, Maryland, and was published online by the journal BMJ Quality and Safety.
The leader of the research, Prof David E Newman-Toker MD PhD, said: "This is more evidence that diagnostic errors could easily be the biggest patient safety and medical malpractice problem in the United States. There's a lot more harm associated with diagnostic errors than we imagined."
While the new study looked only at a subset of claims – those that resulted in a compensation payout for malpractice – the researchers estimated the number of patients suffering significant, permanent injury or death as a result of misdiagnosis ranges from 80,000 to 160,000 in the US annually.