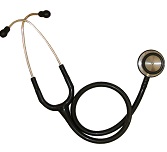 Radical changes to the way doctors are checked to ensure they are safe to treat patients came into force on 3 December. The new system of checks, known as revalidation, will be run by the General Medical Council (GMC). It means the UK's 230,000 licensed doctors are now legally required to show they are keeping up to date and are fit to practise.
The UK is the first country in the world to introduce such a system across its whole healthcare system, covering GPs, hospital doctors, locums and those working in the independent sector. To keep their licence to practise, doctors will be required to revalidate on a regular basis, usually every five years.
The GMC began the new system by writing to 13,000 doctors telling them when they will revalidate. The rest of the UK's licensed doctors will be written to by the end of January. The GMC expects to revalidate the majority of licensed doctors by March 2016, with medical leaders expected to go first.