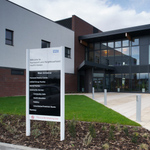 A new £6m Neighbourhood Health Centre in Anfield has just opened, becoming the latest new build as part of Liverpool PCT's wider vision for a 'New Health Service for Liverpool'.

Since 2007, millions of pounds have been invested in purpose-built or improved facilities across the city to make services available closer to people's homes.

The new facility is situated on land formerly occupied by a primary school and opened its doors to the public in January. The development was delivered by Liverpool and Sefton Health Partnership, the NHS LIFT (Local Improvement Finance Trust) for Liverpool and Sefton.