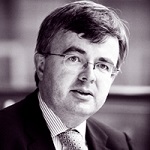 A report by the University of Bristol has recommended guidance and training for lawyers to better understand the needs of clients with learning difficulties.
Undertaken on behalf of the Legal Services Board, the Legal Services Consumer Panel and the learning disability charity Mencap, the research involved 90 people with learning disabilities and interviews with 26 family carers and nine legal services professionals.
The report praises the ability of some solicitors to understand the support and communications needs of people with a learning disability but highlights tailored training and guidance would improve the experience for many clients with learning disabilities.