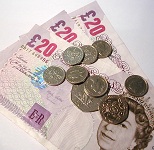 The Financial Services Authority (FSA) has granted regulatory approval under the Payment Services Regulations for the Bar Council's scheme to allow barristers to hold client's funds via a third party. The new service, known as BARCO, will allow clients to instruct barristers directly, instead of having to appoint them via solicitors. BARCO will initially involve a limited number of chambers, with a full roll-out expected in the spring.
According to a statement issued on 10 January by the Bar Council: "BARCO provides a straightforward, easily accessible, client-focused facility, whilst maintaining the Bar's high quality and cost-effective services."
BARCO is owned and operated by the Bar Council and provides an escrow service to receive funds from clients under a contractual arrangement, which are required in relation to on-going legal services for legal fees, alternative dispute resolution and other costs for experts' services, disbursements and settlements. The payment of funds from the escrow account is determined by the contract, allowing barristers to offer a full range of legal services without breaching their Code of Conduct by handling client money themselves.
Michael Todd QC, Chairman of the BARCO Committee and immediate past chairman of the Bar, said: "I am delighted that the FSA has granted approval to BARCO. We believe that it will offer an imaginative and unique solution for clients all over the world, making it easier than ever before to work with the Bar, whilst maintaining the Bar's high quality and cost-effective services.
"We look forward to sharing more details about the progress of the first phase in due course."
At the launch of the scheme in September he said: "Demand for barristers' advocacy and advisory services is growing all over the world. Domestic and international clients of all sizes, which regularly turn to the Bar, need a trustworthy and transparent vehicle to manage payment of their legal and litigation costs.
"BARCO is more than simply a bank account. It provides clients with the facility seamlessly to access the full range of the Bar's high-quality services, and it enables the Bar to change its business without changing the way it does business.
"The Bar is a forward-looking and modern profession which can tailor its services to ensure it remains relevant to its diverse and growing client base, and BARCO provides an ideal platform through which the Bar can handle its financial affairs.
"It is a significant investment in the Bar's future. It is good for clients, good for the Bar and good for competition in the legal services market."