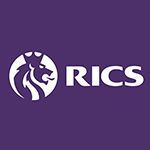 The construction industry has been at the forefront of resolving disputes by way of so-called alternative dispute resolution. These alternatives to litigation have been encouraged by the courts and the government and, indeed, many construction contracts provide for disputes to be dealt with by mediation, adjudication or arbitration – often, according to a guide to process by the College of Estate Management, a combination of all three.
The largest provider of alternative dispute resolution services to the property and construction industries is that operated by the Royal Institute of Chartered Surveyors. The RICS Dispute Resolution Service appoints around 10,000 dispute resolvers per year.
As the RICS points out: "Alternative dispute resolution is often cheaper and quicker than taking a case to court."
The RICS also holds an annual conference on dispute resolution in construction. The 2016 event will be held on 28 January at the De Vere Holborn Bars Hotel in London under the title Resolving a dispute: Examining your options.
The conference will provide a timely update on alternatives to litigation in construction disputes. Working through the chronology of a dispute, it will look in turn at conflict avoidance, adjudication and arbitration, while assessing options for all parties at each stage of the dispute resolution process.
It will discuss best practice approaches to early neutral evaluation and mediation, and assess the emerging trend for the use of dispute boards. Those attending will gain an insight into the role of surveyors in adjudication procedures and hear an update on the newly formed RICS Arbitration Service in Construction and Engineering.