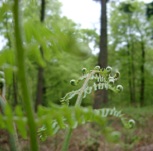 This month sees the start of a periodic review of the Wildlife and Countryside Act 1981 by the UK's statutory nature conservation organisations. The review is carried out every five years and is known as the Quinquennial Review (QQR). It is carried out by a working group of the various agencies – Natural England, Countryside Council for Wales and Scottish Natural Heritage – led by the Joint Nature Conservation Committee (JNCC). This review is the 6th QQR.
The review decides whether any additions or amendments are justifiable to Schedules 5 and 8 of the WCA. Species may be added to the schedules if new evidence has come to light on their decline, and if protection is thought useful in conserving the species in question. Conversely, species can be removed if protection is no longer necessary.
JNCC then makes recommendations to the Secretary of State for the Environment, Food and Rural Affairs, and to Ministers for the Environment in the Scottish Government and Welsh Government, for changes to these schedules.
The main consultation period will run until 30 March next year. Experts and members of the public alike are able to make submissions and participants are encouraged to discuss proposals with relevant statutory agency staff when preparing their submissions. The contact details of members of the 6th QQR inter-agency group are listed in an information pack available from jncc.defra.gov.uk/page-6194.
• We are indebted to CGO Ecology for the information on this story. Picture courtesy of freeimages,co.uk.