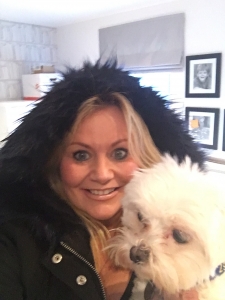 Maxine Gibbs, managing director of Medicolegal Associates, is undergoing a charity trek across the Arctic Circle driving a husky sled on 11 December for Burning Nights, the Chronic Regional Pain Syndrome charity founded by Victoria Abbot-Fleming.
Victoria sadly had to undergo a double amputation after contracting CRPS ending her promising career as a barrister. Victoria has recently been named 'Inspirational Woman of 2016' by Aspire magazine and her journey, both living with this chronic pain condition and devoting her life to helping other CRPS sufferers, is very stirring.
Maxine will be mushing for four days over 200km and sleeping out on the ice during Polar nights - there is at best two hours of daylight a day with temperatures dropping to minus 30 degrees. Maxine herself suffers from chronic fatigue and has been training hard to be able to attempt the challenge.
Donations will be gratefully received for this amazing charity by clicking on the link here. Every penny donated goes directly to the charity.
We will of course let you know how Maxine gets on in the challenge.