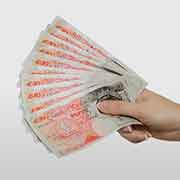 A group of No Win No Fee lawyers have today, 25th March 2013, launched a campaign to win compensation on behalf of supermarket customers who bought beef products contaminated with horsemeat.
Horsemeat Action Group is inviting supermarket customers who have bought processed meat products over the last six years to register a claim with them via a website www.horsemeatactiongroup.com.
Group organisers believe it will be easy to establish just how many of the mislabeled products customers purchased using the information supermarkets collect through their loyalty card schemes.
The claim for compensation will be based on the provisions of the Sale of Goods Act which enables customers who have been sold a product that differs from the seller's description to claim back all or part of the purchase price. Claims of this kind have a six-year limitation. Organisers believe that counting back to 2007 it may be possible for individuals who bought these products every week to reclaim up to £600 each.
JIC PLP a claims management company that is regulated by the Ministry Of Justice is administering the group action campaign. JIC will take care of the administration of the claims and instruct solicitors and counsel when appropriate.
Claims will be taken on a No Win No Fee basis. JIC will receive a fee from any compensation, 25% of which will be donated to the Trussell Trust Charity that organises food banks for low-income families around the UK.
Organisers think the claims will take at least a year to process if the supermarkets want to defend them in court. The hope is however that an out of court settlement can be reached to expedite the matter to the satisfaction of all the wronged consumers of mislabeled beef products.
Horsemeat Action Group spokesman said "We are launching this campaign today to give the many thousands of aggrieved consumers in this country an outlet for their anger and hurt over the scandal of horsemeat being passed off as beef. We believe that for the supermarkets and manufactures involved in the scandal this could be as significant as the miss selling of PPI "