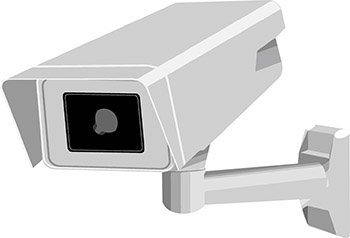 Despite the many stories of local authorities turning off CCTV cameras to save money, evidence from cameras, when properly analysed and presented in an expert report, can prove invaluable in getting at the truth of a case or in determining a timeline of events.
Such an expert approach is taken by Audio Video Forensics, a Stockport-based company that specialises in the analysis and interpretation of both covert audio and CCTV footage.
The value of such work was most recently seen in the fatal accident inquiry into the Glasgow bin lorry crash in December last year that killed six people. Audio Video Forensics were engaged by the Procurator Fiscal to analyse multiple CCTV images from around the crash scene to determine the speed of the vehicle.
It was the latest in a list of instances where such analysis has been undertaken. In particular, comparing images to determine whether a vehicle caught on camera is in fact the suspect vehicle, as in the Mirror 'fake photo' case when Audio Video Forensics were able to show that the truck claimed to be in a photograph of soldiers abusing a prisoner in Iraq had never left the UK.
Similar analysis can also exonerate the innocent by showing they were not present at the scene, as demonstrated by a case in Liverpool in 2014.
The expertise Audio Video Forensics is able to deploy is the result of long experience and training in the use of such technology. The company's founder has an enviable background in high-end sound equipment in both the music and film industries. Indeed he was part of the team at industry leader AMS-Neve that developed the flagship DFC Digital Film Console – used to mix the sound on around 70% of the world's blockbuster films. The machine won for AMS-Neve's R&D department a coveted Scientific and Technical Award from the Academy of Motion Picture Arts and Sciences (the technical 'Oscars') in 1999.
The analysis of sound recordings and their transposition – for both prosecution and defence – is still a core part of the company's work.